Reborn from our hands
"The leg of a chair had to be well made. It was only natural, it was understood. [...] It was not made well for the salary, or in proportion to the size of that salary. It did not have to be well made for the proprietor, nor for the connoisseurs, nor for the clients of the proprietor. It had to be well made for its own sake, in and of itself, in its very nature" (Charles Péguy, "L'Argent", 1913).
A craftsman sees himself in work well done. And he never stops learning, or seeking beauty.
We come from this culture, we see ourselves in attention to details, in the ongoing pursuit of
perfection.
For us, beauty is not just a matter of aesthetics, but a higher sort of value. We are part of the territory and its history. Which we want to perpetuate through the dimension
of the workshop, in which the novice sits beside the master craftsman who passes on his knowledge, but where the pupil is also expected to engage in the same pursuit of crafted perfection.
Through young people, we pass down a tradition that as a value for the region. And through
the new generations we contaminate the classic with new cultural aspects.
We are more than a business; we are a territory that regenerates itself, pulling together to create a product of high quality. We are a distributed atelier that gets beyond the divisions of small businesses to produce excellence. Because the sum of our forms of expertise is not a matter of mere addition, but a way of amplifying our voice.
Bottega Intreccio is an Italian story. Of a territory that specialises in one area of know-how, of rural knowledge that is transformed into business, of objects and traditions that are renewed through contemporary languages of an entrepreneurial approach guided by design.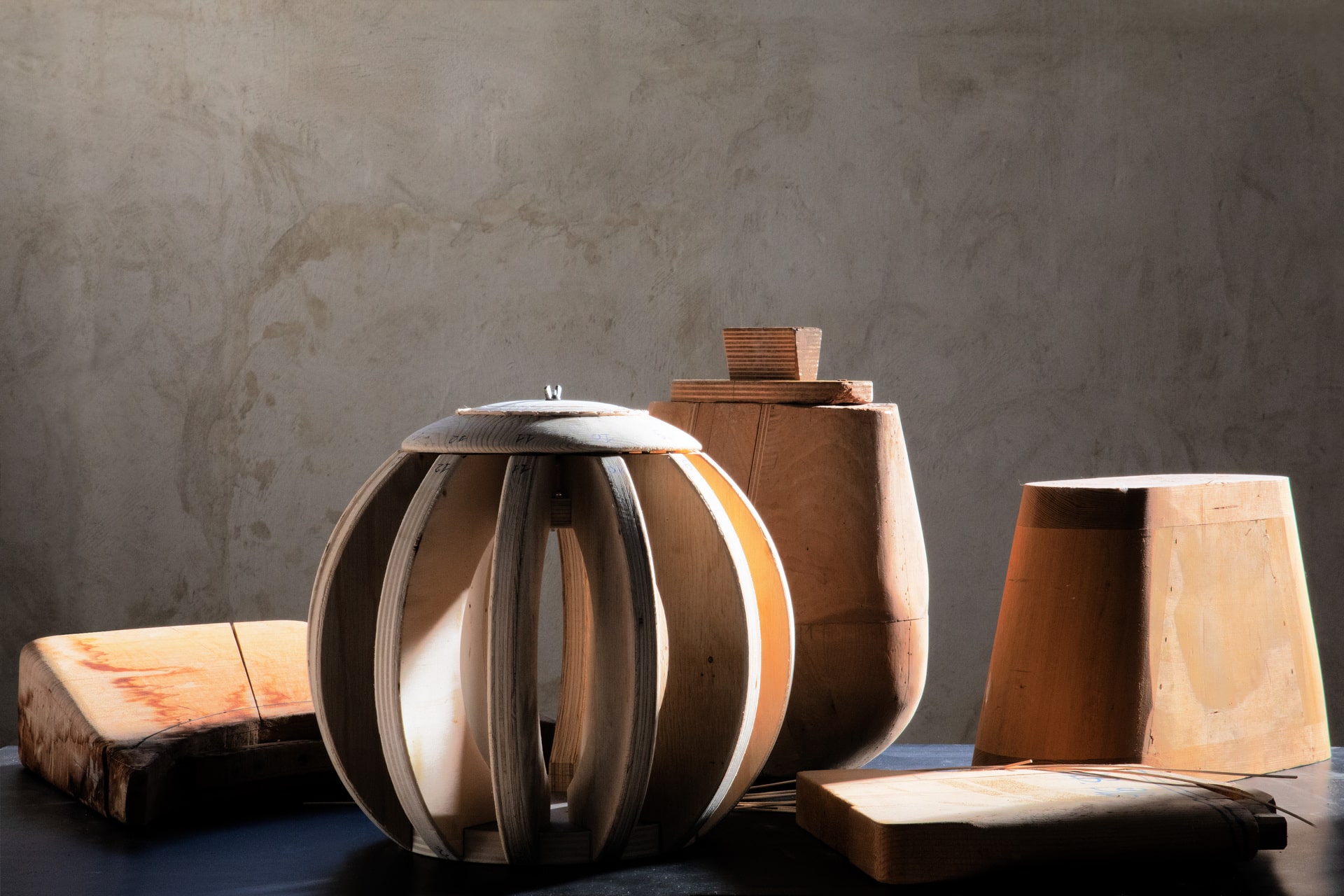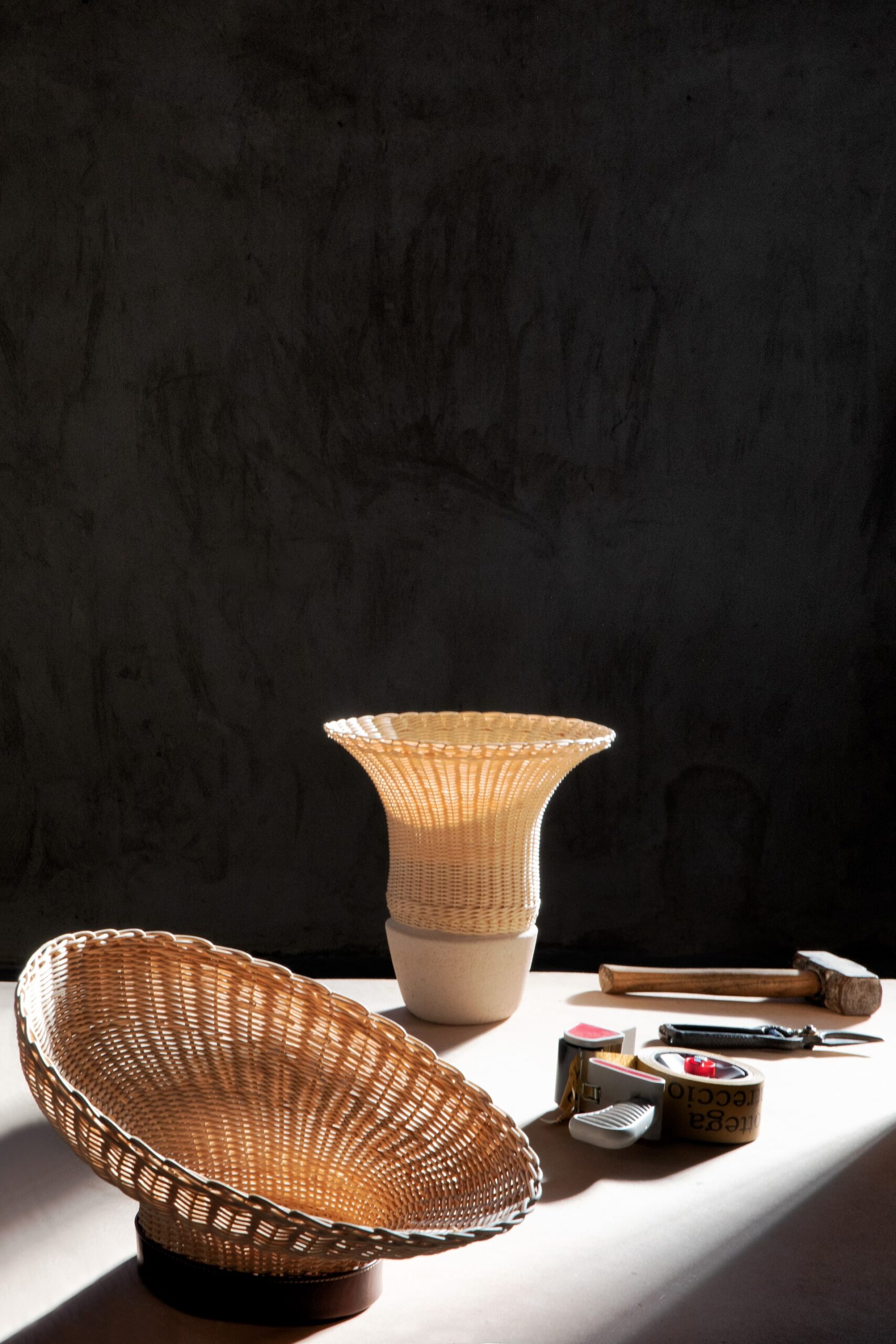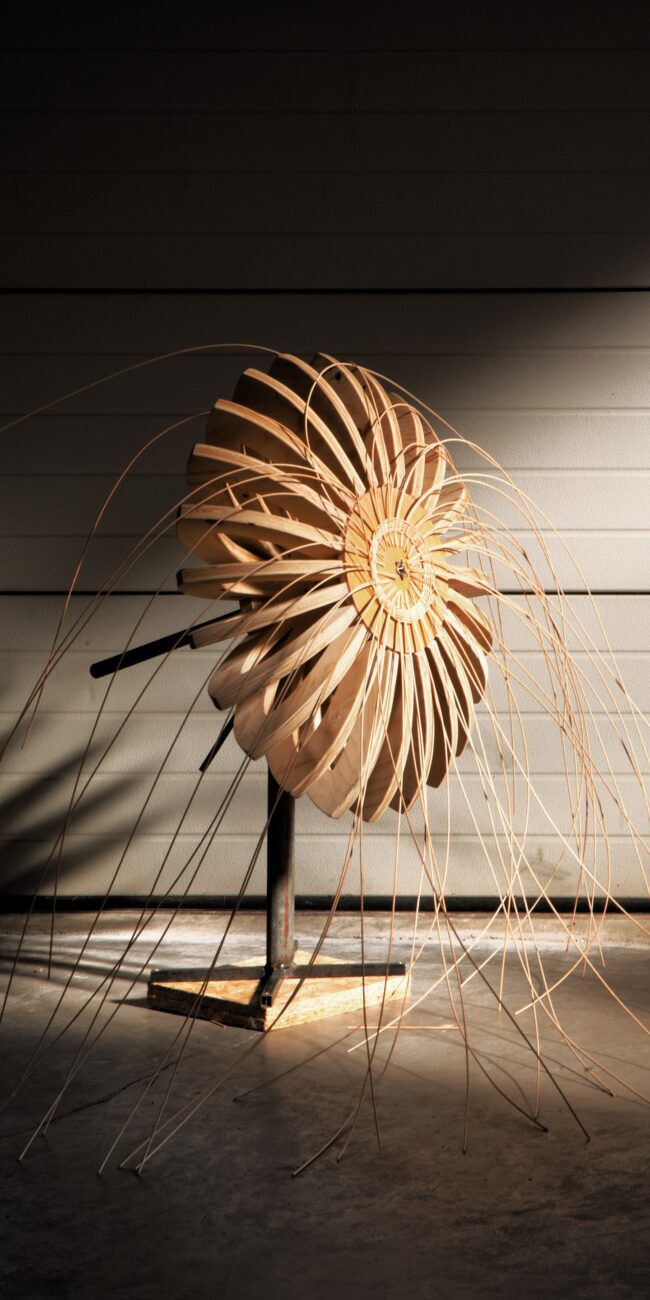 Bottega Intreccio was fonde in 2014 in Mogliano, in the Marches, but its roots lie in the hands of Giuseppe
Maurizi, one of the most senior craftsmen.
Thanks to him, in the 1960's the art of weaving usually applied to baskets and bags began to be used in garden furniture being complemented by by rattan and bamboo. Giuseppe Maurizi and three other artisans (Alfredo Astolfi, Mauro Corradini, Tonino Nardi), the founders of the Carteca Scuola Intreccio (2019), can be credited with the rebirth of interest in this technique, putting a new generations into close contact with expert craftsmen and restoring a set of skills to Mogliano that have been running the risk of being lost forever.
Bottega Intreccio is an atelier which is grounded within in the territory.
It relies on the experience of local craft workshops and on synergies with neighboring production districts, such as the upholstery district of the nearby Tolentino zone.
Thanks to direct ties with the school, the firm acts as a catalyst of knowledge and experimentation for new weavers. Since 2019 the studio angelettiruzza has conducted the art direction of the brand, with the aim of revealing the timely appeal of material like rattan and wicker in domestic interiors, as well as the poetry intrinsic to this ancient art.
Involving designers with a recognizable stylistic signature and an extensive awareness of the materials, the studio sets out to mix crafts and design, poetry and concrete efficacy.
Bottega Intreccio makes its debut with an eclectic collection that expresses harmony precisely in
this combination of an archaic material and its precious craftmanship, based on the knowledge derived from artistry.